Join the Cannabis Supply Chain Network
Manifest Free Marketplace is committed to working closely with the industry to make sure that the best they have to offer is available to cannabis buyers through our supplier network. Manifest Free Marketplace is an online shopping and ordering system through which ordering activities may place orders with reputable companies. This online catalog, information, and ordering system creates a direct customer-contractor relationship. It is designed to make commercial buying process more efficient by providing ordering activities the ability to search, identify, compare, and order items that offer the best value toManifest Free Marketplace customers.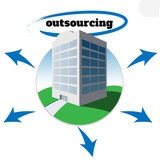 Manifest Free Marketplace has provided a tool to directly connect you to the source who will provide your business-exclusive price and quantity discounts on products and services. Buying through our platform you are standardizing procurement processes, growing small business socioeconomic specific groups, establishing market prices and enabling healthy competition with legitimate cannabis supply chain organizations.
Buyer Benefits – The buyer has a choice to buy different kinds of products and services on Manifest Free Marketplace. This will save them time and also, buyers can submit a request for quote on items not listed from various vendors or service providers. Customers can compare the products based on quality, technical, price, past performance, and location.
Manifest provides a fast, flexible, cost-effective procurement solution that allows customers to meet acquisition challenges while achieving their missions.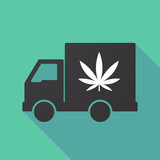 As a supplier of goods and services to licensed cannabis businesses, you need ways to let the commercial marketplace know you are legitimate, fair and a reasonable player operating in the cannabis supply chain.
Becoming part of an exclusive professional procurement group built off of Federal Acquisition Principals is the answer in this emerging, scrutinized industry.
Seller Benefits - Selling at many channels will boost sales and revenue. The multichannel sale is a popular concept nowadays and selling on many marketplaces will lead to more sales.
Sellers Features- Using Manifest Free Marketplace, sellers can manage the inventory, shipment, Seller Profile page, Seller Collection page. The seller can add multiple types of products and services - Simple, Configurable, Virtual & Downloadable. Manifest Free Marketplace easily is integrated with Motagistics & Tridant seed to sale ERP modules and software.
Becoming a member of the Manifest Free Marketplace network is not a guarantee of sales. In order to be successful in the cannabis marketplace, you must market your company's offerings amidst a competitive pool of existing vendors and continue to manage your profile throughout its lifespan.
How much does it cost to be a member of Manifest Free Marketplace?
Currently, as a seller, you must be vetted and approved for an account first. There are multiple options, all packages for Buyers and Sellers consist of the following fees:
One time, non-refundable $75 Registration Fee

Monthly/Quarterly/Yearly Subscription Fee

*Commissions and/or referral Fees, which vary by category
*which go into effect if your maximum is exceeded